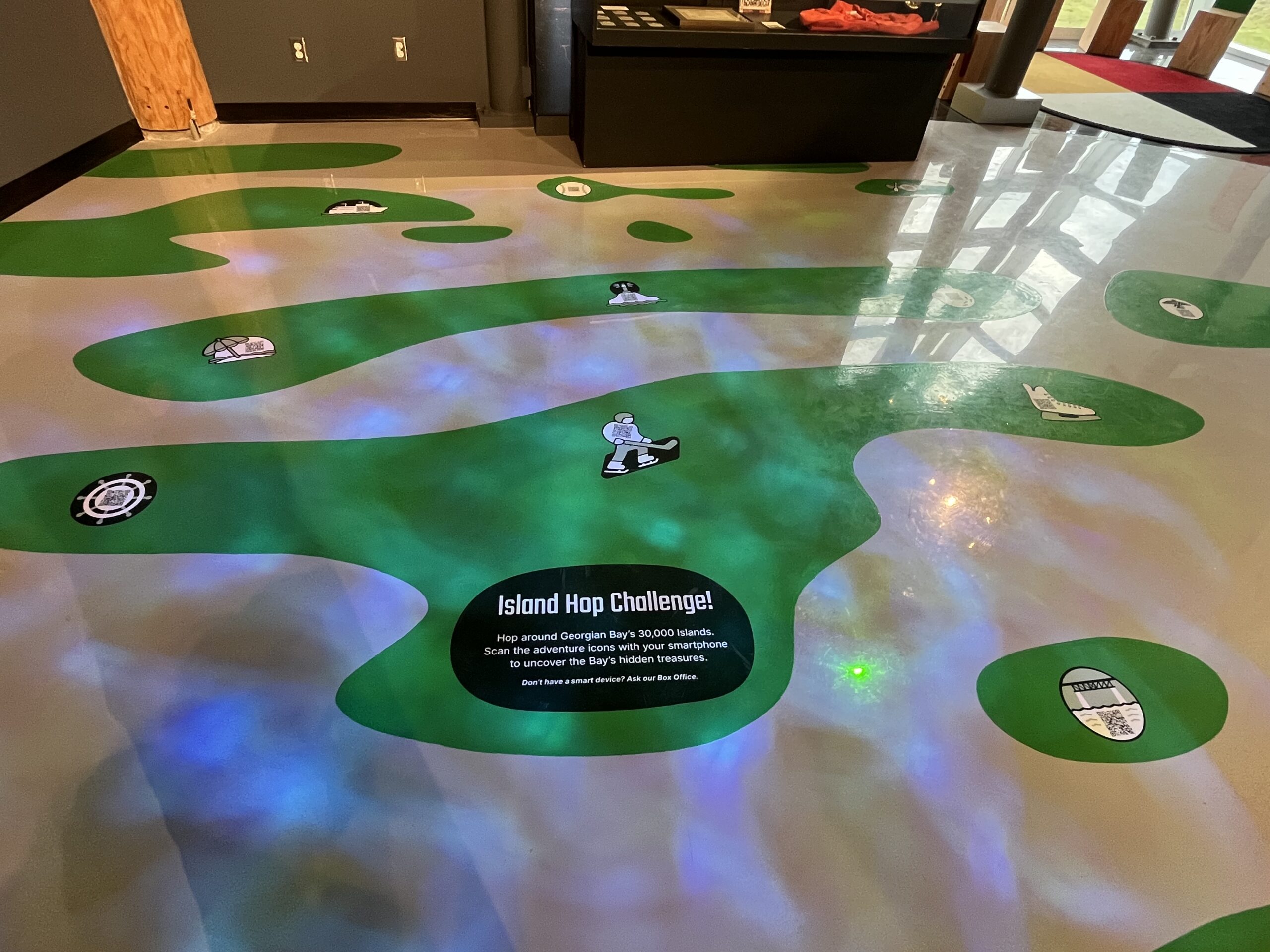 Island Hopping
Explore "The Thirty Thousand Islands" of Georgian Bay as you hop across a map of the archipelago and scan QR codes to learn more about the geography of the region.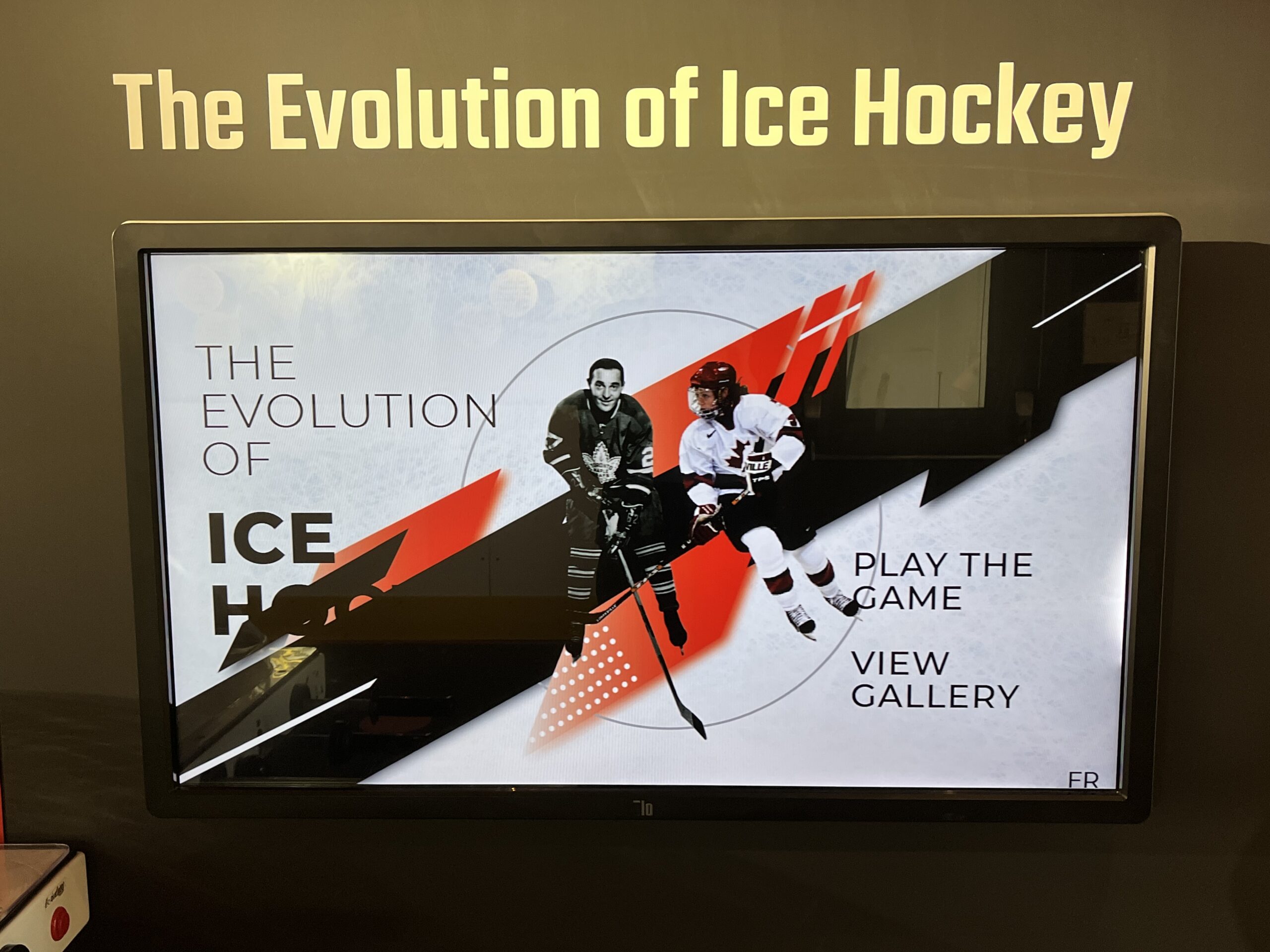 The Evolution of Ice Hockey - presented in partnership with Canada's Sports Hall of Fame
Step into hockey's past with this video exhibit! Progress through the decades by completing challenges as players from that time while learning about the history of hockey and its development over the years.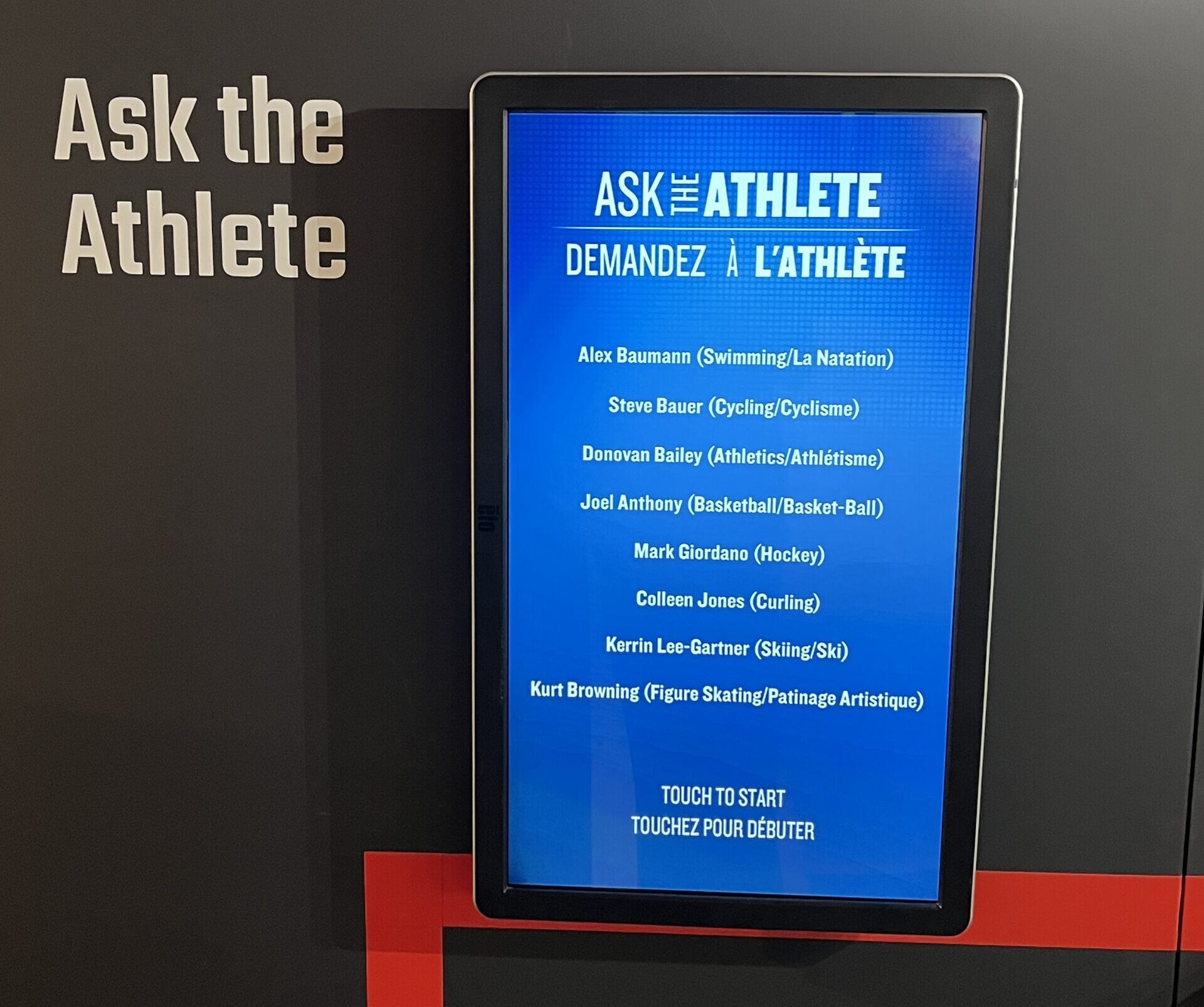 Ask the Athlete - presented in partnership with Canada's Sports Hall of Fame
Hear from some athletes themselves in this video exhibit! Choose an athlete and watch as they walk you through the science and strategies involved in their sport. Then, show them what you've got in a game based on their tips! Finally, choose from the displayed questions to hear the athlete's responses on topics related to their careers and experiences in sport.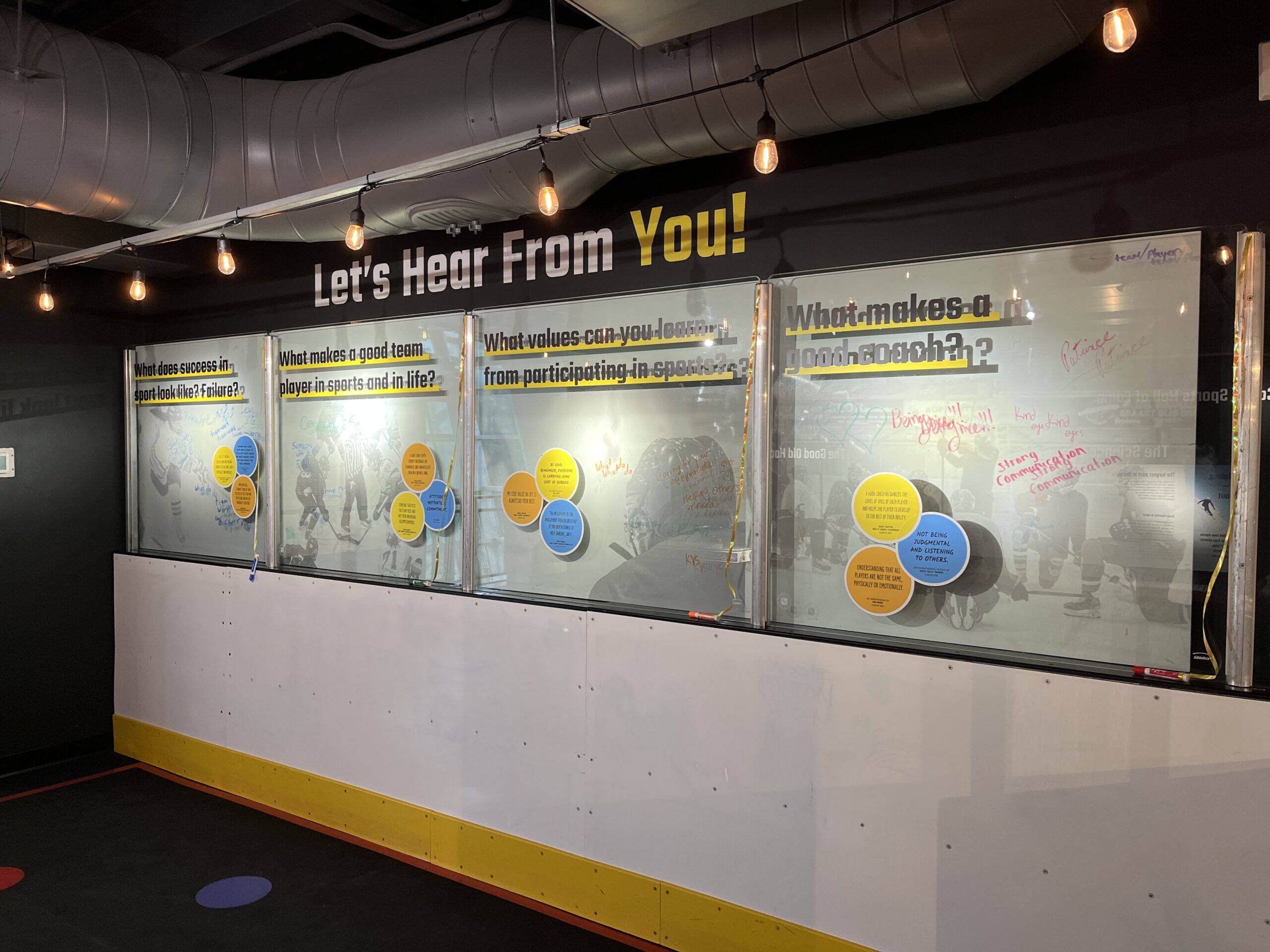 Let's Hear From You Boards
In this exhibit, take a moment to reflect on what sport means to you and the values and attributes that you believe make up successful athletes and coaches. Then, share your thoughts on our Boards with future visitors to the Hall of Fame.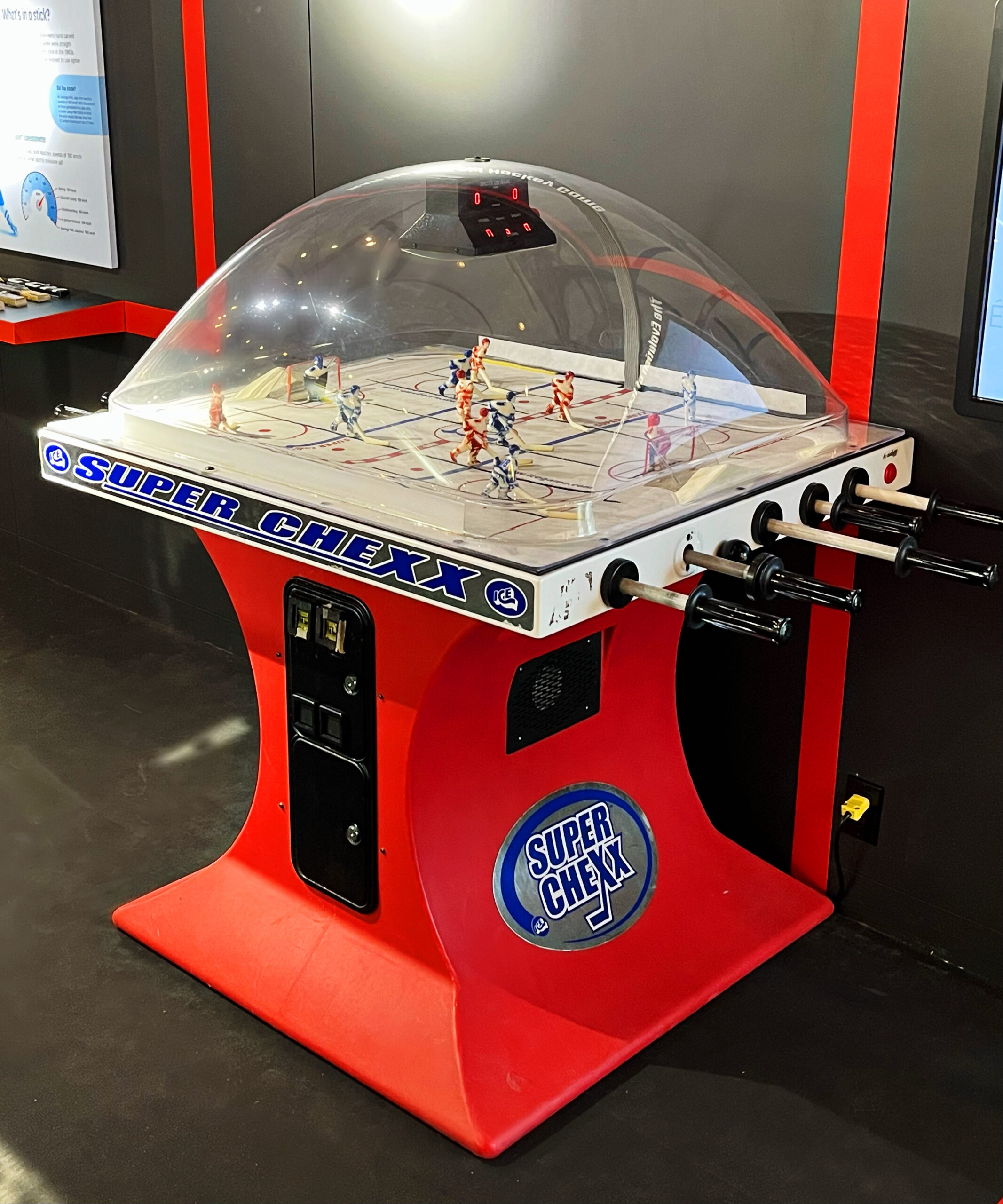 "Super Chexx" Bubble Hockey
In this modern version of the classic table hockey game, go head-to-head in a game of Bubble Hockey! Immerse yourself in the sounds of a real game, including classic hockey tunes and crowd reactions, as you out-shoot your opponent to victory.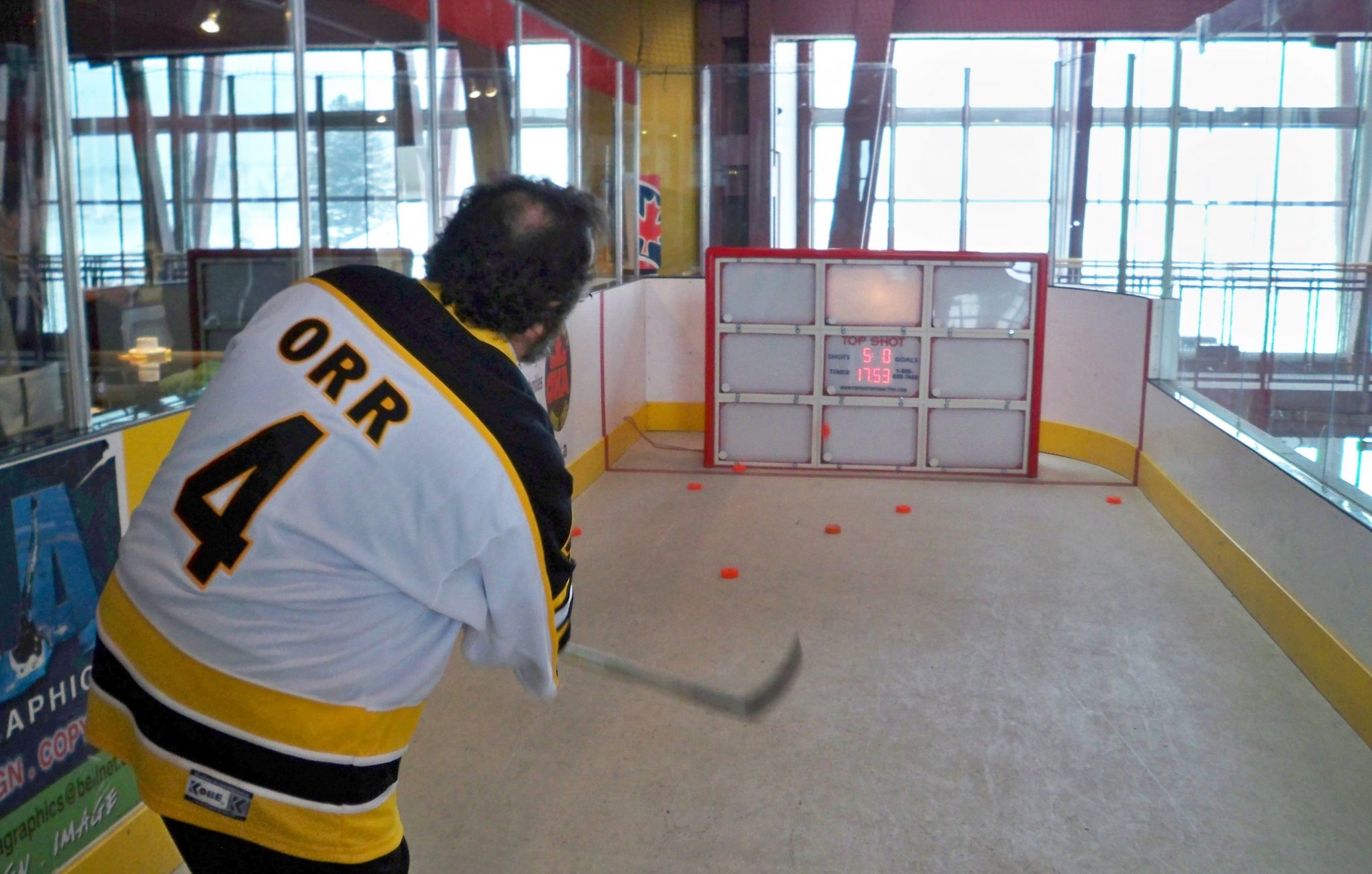 "Top Shot" Electronic Hockey Net
Get your stick on the ice and give it your best shot! The Top Shot Electronic Hockey Net is an official-size hockey net and shooting system which offers a number of skill-testing challenges to choose from. These include "Face-Off", "Rapid Fire", and "Tic-Tac-Toe" game modes. Each game gives you the opportunity to practice your hockey skills off the ice while challenging your companions to some friendly competition!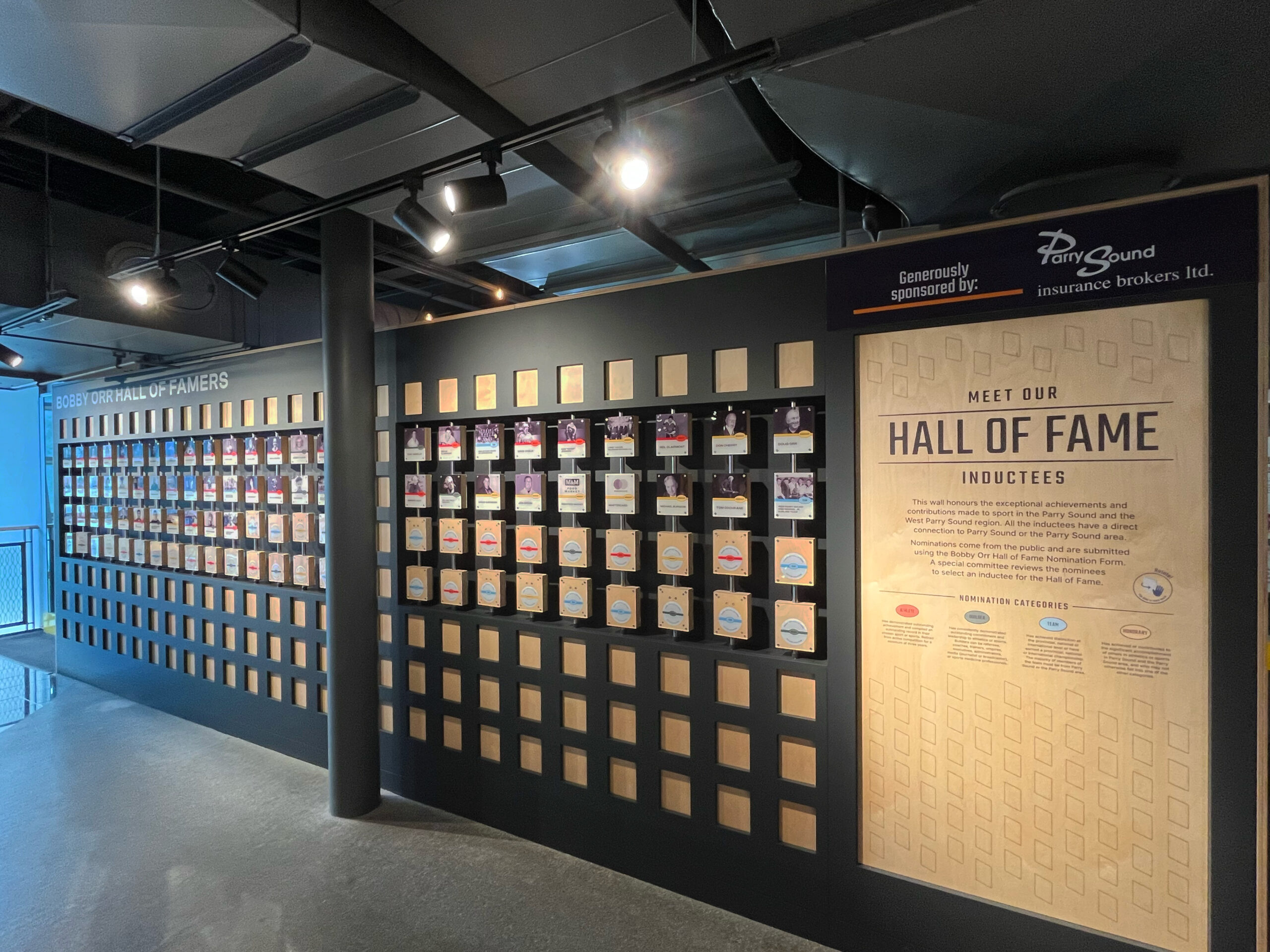 Bobby Orr Hall of Fame Inductee Wall - sponsored by Parry Sound Insurance
Take a moment to look through the Bobby Orr Hall of Fame Inductee Wall. Each honouree holds a spot on the wall with their picture which, when spun around, displays some fun facts and achievements of the inductee.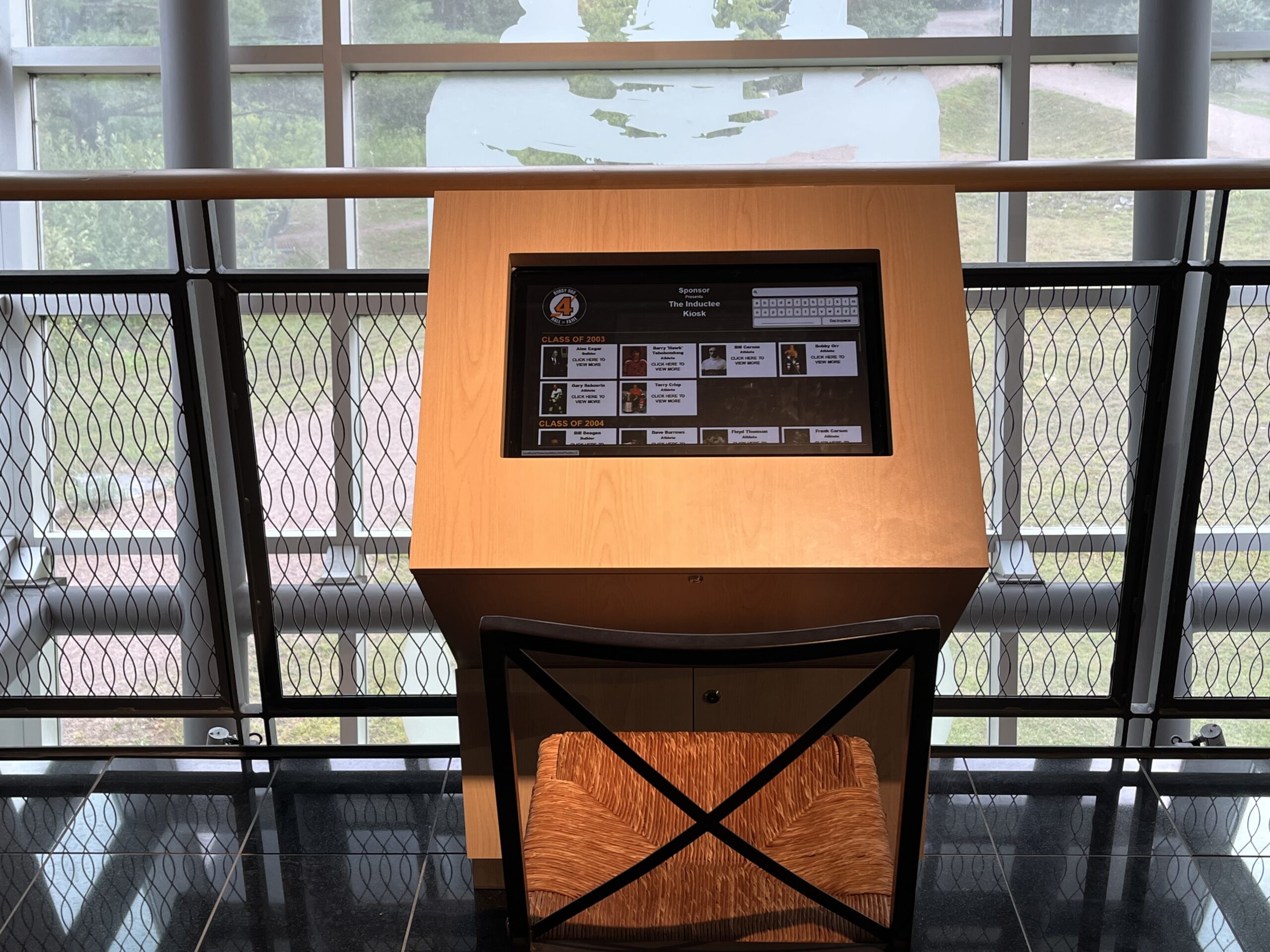 Inductee Kiosk - sponsored by Parry Sound Insurance
Learn more about the lives, careers, achievements, and lasting impacts of the Bobby Orr Hall of Fame inductees! Choose an inductee from the screen to hear their stories and experiences as told by themselves or those dear to them.